Itinerary for your day in Breda
Morning
The InterCity trains will take you straight to Breda from Brussels or Amsterdam. You'll arrive at Breda's central train station, which is just a 10-minute walk away from your first stop: Breda Castle.
Once you're outside the station, cross the Mark River and Valkenberg Park to get to the castle. This 12th-century fortress, one of the city's main tourist attractions, can be visited only with a guide. Highlights include the library, gallery and the guard tower.
After your visit to Breda Castle, make your way to the Vismarkt (Fish Market) and buy a ticket for an open-boat tour (€10 for adults, free for children under 3). The tour, which lasts around an hour, will take you along Breda's many beautiful landmarks. There's no better way to explore the town!
Lunch
From the Vismarkt, venture further into the city centre to the Grote Markt, Breda's central market square. Stop for a minute to admire the Gothic Church of Our Lady. In summer, this square is dotted with terraces while all year round there are dozens of cosy eateries on offer. Grab lunch in " 't Hart van Breda "– and don't forget to try out one of the local Dutch beers ;-)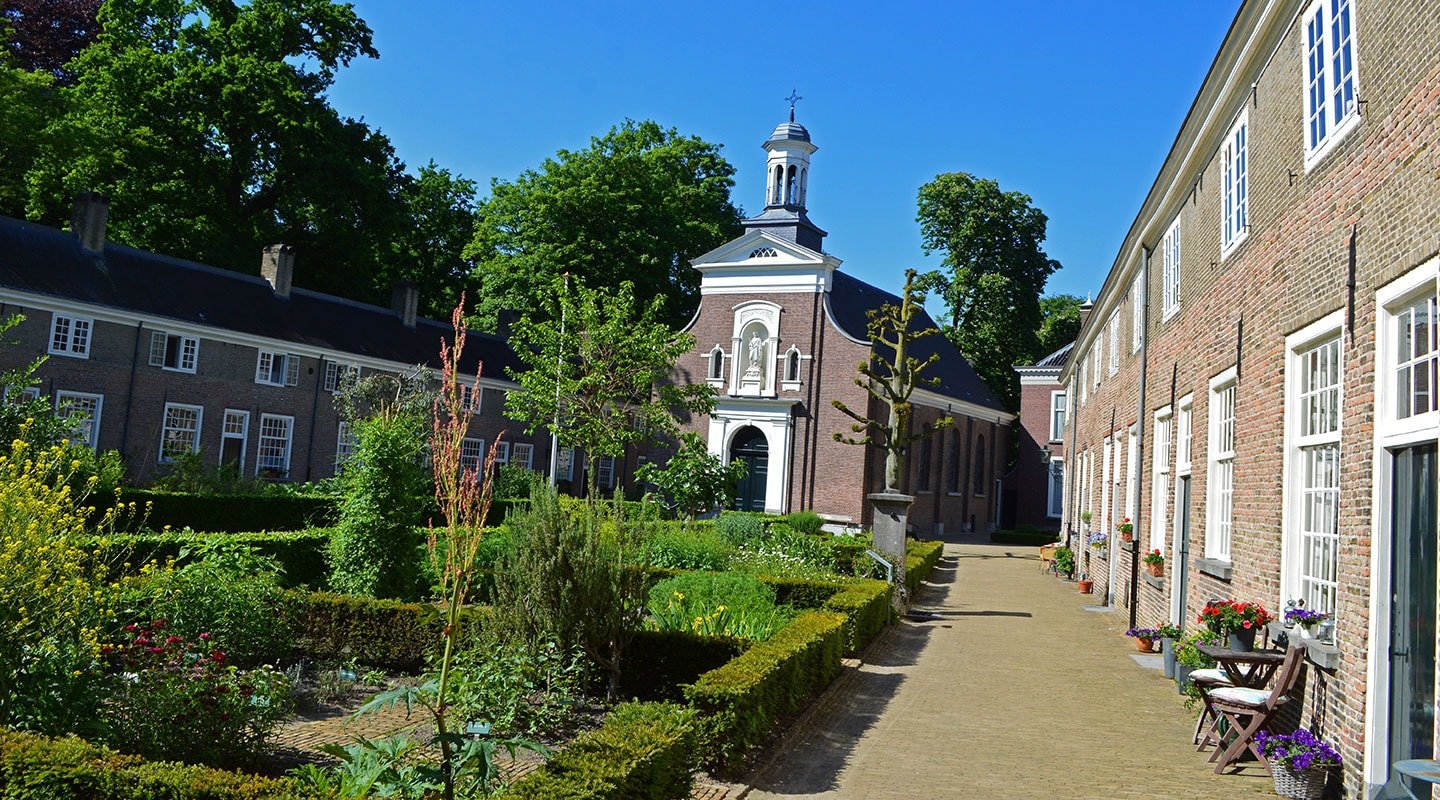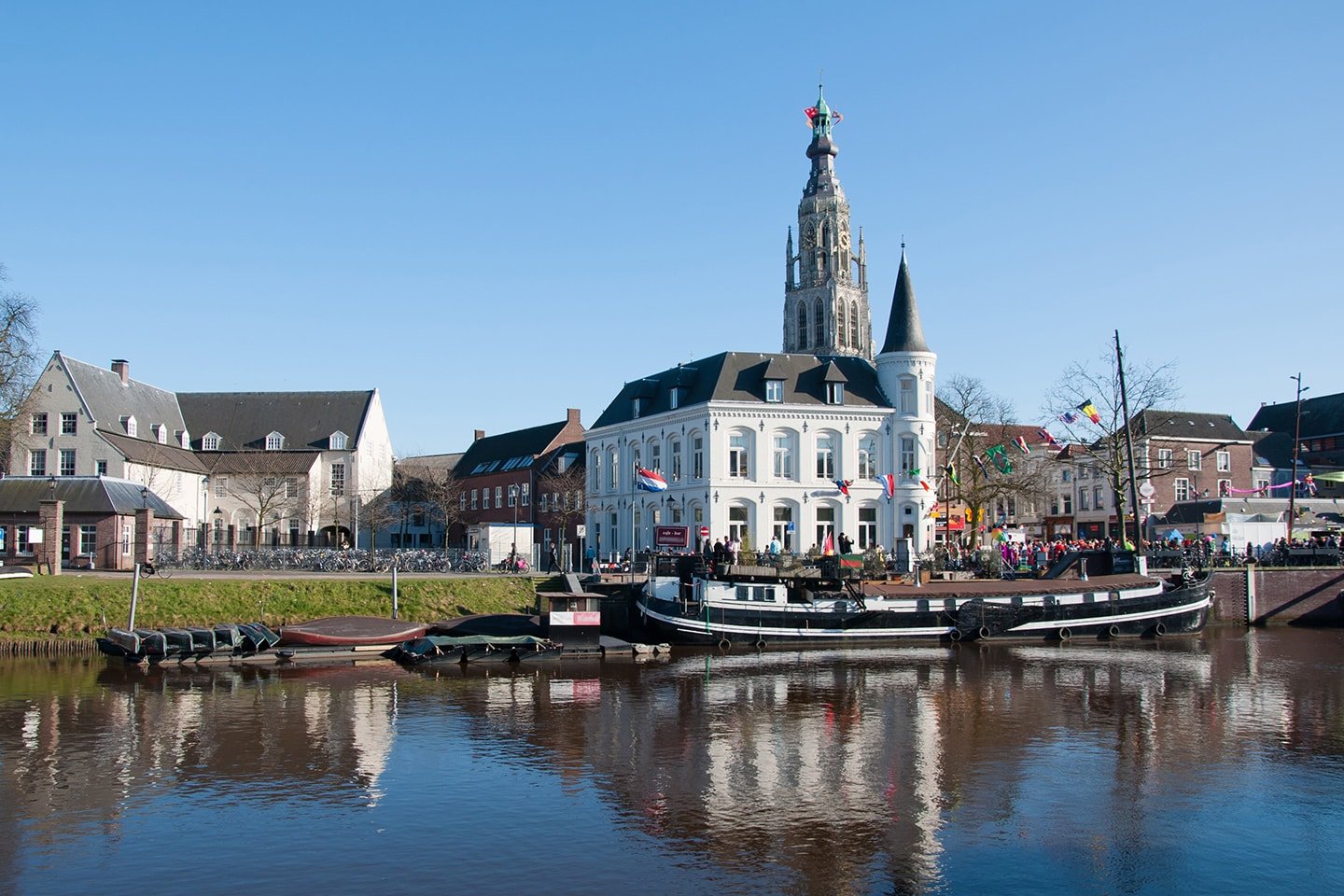 Afternoon
Breda's also very much a city for shopping. The main shopping area is located right next to the Grote Markt. The most important streets not to be missed are the Karrestraat and Eindstraat, both lined with all kinds of shops and department stores.
A 12-minute stroll will take you back to Valkenberg Park, but before entering, stop by the Beguinage and enjoy its peaceful courtyard featuring a small garden enclosed by quaint houses. Afterwards, you can spend some time in the park, which boasts lovely fountains, ponds and varieties of flowers and trees.
Dinner
If you can't get enough of this charming Dutch city, stay a bit longer to try the delicious local cuisine. "De Jongens van Zand & Klei" (which translates as 'the sand and clay boys') restaurant was founded by local potato farmers and serves traditional and innovative potato dishes accompanied by special beers.